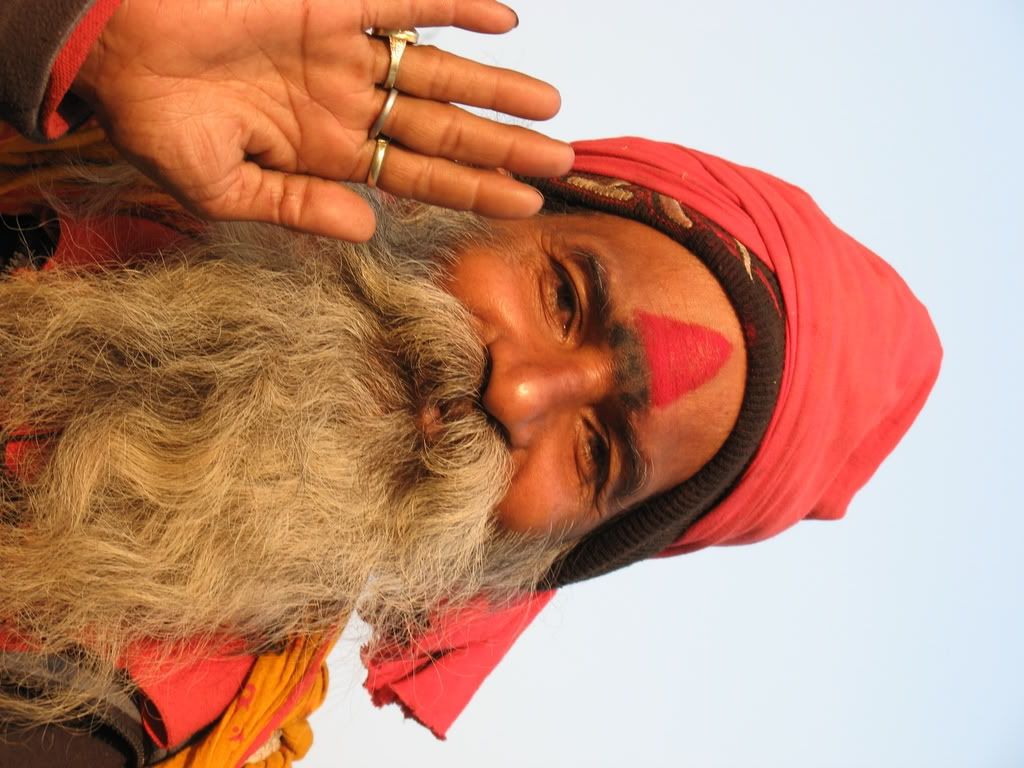 Ah friends, we meet again! Myself Baba Bangali, resident astrologer, philosopher and everything-man for this space.It has been a while since I was last here, and I'm here to ring in the festive spirit. The occasion is actually to mark the birth of my buddy JC, and our initial plan was to have him grace this space. Following the strange fangirl assault on his favorite disciple, he has been advised to stay away from all public appearances. Too bad we couldn't have our man JC, and we were lucky to get the next best thing. Wearing red with a towering personality and living at the north pole, we bring you the favorite son of Christmas. He may be known by many names all over the world, but only I know his real roots for the two of us go way back. Sant Calausvarkar(SC) as he was originally named, was an extremely greedy kid who never let anyone play with his toys. He would even steal toys from other kids and rub his hands in glee as he watched them cry. One fine day, his cover was blown and to escape the wrath of his father, he ran away from home. He fled the country and crossed many lands, until he ended up in the north pole chasing the horizon. That is where he found his coming and ever since is a transformed man. having found the true joy of giving, he spends the year taking requests from all over the world and makes deliveries on Christmas eve. For those of you who think this is just another dose of gobledegook and are rolling you eyelids, wait till you hear this. The Latur born bundle of joy always answers in the affirmative only in his native tongue. Ask him if Rakhi Sawant is a dude and what does he say? Ho Ho Ho!

BB: What up top-dawg, the elves keeping you busy this lonely winter?
SC: Ah Baba, you see me after eons and yet the first thing you seem to think of are my elves?
BB: Come one coke boy, don't be a sissy. I hear our man JC is sitting by the fireplace all locked up. Seems badly shaken by the popeccident this Christmas eve!
SC: Ah the wise one can't stop himself from making a jibe about my robes can he? Just because I share my colors with a popular cola brand, doesn't make me their brand ambassador. Hold that tongue when you mock my boss JC, it's not how it seems okay. With so many people trying to jeopardize harmony, we didn't feel it was worth risking the holiday spirit.
BB: Holiday spirit? booger, since when did you start calling it that? I've heard of the Christmas spirit and how three of them tortured poor Scrooge. Isn't every weekend called a holiday, so what makes the end of the year holidays special? I'm sick and tired of stores putting up seasons greetings banners, or people wishing me happy holidays on the street.
SC: You also have to put me in a spot don't you, Baba? Well you see we noticed that some minorities also celebrate their festivals around the same time, and we are trying to bring everyone in with an umbrella greeting.  That way it is more secular and none of the minorities are offended, see how accommodating we are?
BB: OK I must admit, that is the weirdest thing in the world I have heard all year after Arun Lal talk about birds! The only reason people get a holiday is because it is Christmas, so why shy away from wishing people? If you go to India around feb/march and wish people 'Happy Colors Day', you'll probably be missing a tooth. There will be even more trouble when the lawyers from Star Plus and NDTV Imagine will sue you ass for promoting Network18's Colors channel. They've already got the BigB and 'Balika Vadhu',  throwing you into the fray will ensure other channels can safely step out of the TRP race! Even Obama calls it Diwali and not fireworks day or child labour in gunpowder factories day!
SC: Well there is no way I'm arguing with you and winning, so let me change the topic by letting you sample the desi version of my jingle that I came up with!
Mayawati sings, Amar Singh can cry
Babri issue's here to stay, so the temple plans can fly
Ghanti bajao ghanto bajao, saare raaste mein
Santa Claus aaya hain, khuli gaadi mein
BB: Whoa, that was profound Sant, mere yaar. Let's see you do a play on your once upon a time home state. What chances do you think the MNS has and will they make an impression?
SC: Well I had something in my mind that had to do with Pawar and the farmer suicides in Vidharba. However let me whip something for you on the Thakerays!
Balasaheb may roar, but never will they anything win
Raj will drown in the mumbai floods, coz he doesn't know how to swim
Ghanti bajao ghanto bajao, saare raaste mein
Santa Claus aaya hain, khuli gaadi mein
BB: Bravo, just make sure you don't set foot in Mumbai. If you ever wanna visit Latur, drive form Nagpur or even Pune. SO what can you tell us about the Telangana imbroglio?
SC: Ah the division into numerous states! My sources tell me that they are now asking for a separate state of Rayalaseema as well. Let me know what you think of this.
KCR can fast, but a state he'll never get
Telangana's a distant dream, even if the glaciers melt!
Ghanti bajao ghanto bajao, saare raaste mein
Santa Claus aaya hain, khuli gaadi mein
BB: There go your chances of ever visiting the Charminar, but it's okay the place looks a lot worse than it did 10yrs ago. You know we have the commonwealth games in Delhi, Suresh Kalmadi says it is going to be a spectacle that we've never seen!
SC: Ah the games! Celebrating the spirit of sportsmanship and excellence in athleticism. you know what, you don't you just hear this…
pwning those Nigerian mails, the decade's biggest scam
somebody kindly find Kalmadi, and throw him under a tram
Ghanti bajao ghanto bajao, saare raaste mein
Santa Claus aaya hain, khuli gaadi mein
BB: I see you are not in the mood to make friends. While you are at it, how about the some scoop on the IPL now?
SC: Oh you like having fun at my expense I see, but let me humor you.
A greedy Modi grins, Priety's giving hugs
KKR's never getting the cup, even if they employ thugs!
Ghanti bajao ghanto bajao, saare raaste mein
Santa Claus aaya hain, khuli gaadi mein
BB: I'm sure our readers will have loads of fun singing your jingles as they usher the new year. Let us howver cut the diplomatic faecal matter, and wish each other a Merry Christmas and not that Holiday stuff you've been parading.
SC: Err, no comments but let me add this. Meri bhi Christmas!
(Image Courtesy: photojunk_2006)
PS: I know it is a day late, but then late coming yet latest coming!